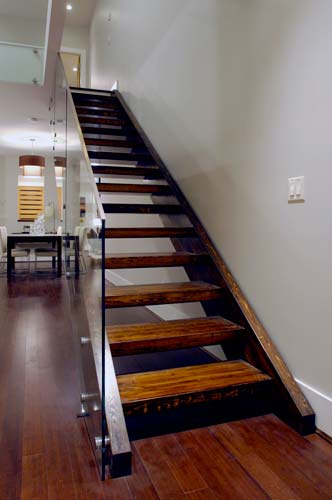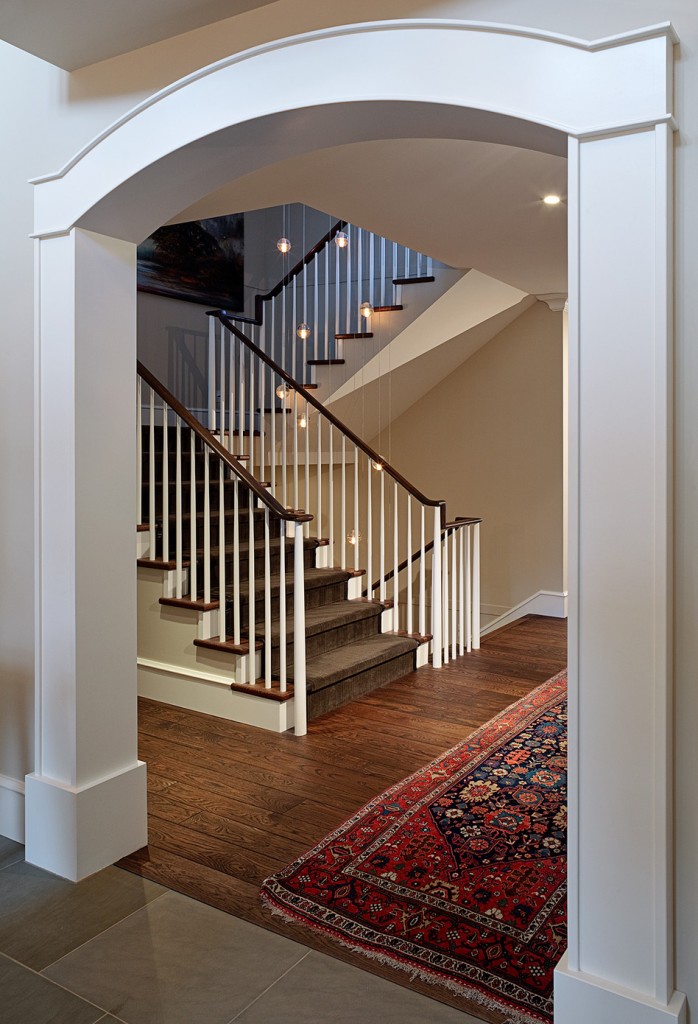 To get the 'full storey' on Home Improvement…
ASK AN ARCHITECT
Who

… do we speak to first?

The most efficient course of action is an Architect. At no cost to you, I will come to your home and discuss your project goals with you. We can fairly quickly determine the feasibility of your 'wish list' . We also must determine if your budget matches the scope of work and if the Zoning By-law will permit the desired changes.
What

… are Zoning By-laws?

Every jurisdiction has a predetermined set of rules that control the development potential of your property. The most common by-laws that effect single family homes are limits set on permitted floor area, height, and permitted setbacks from property lines. Each municipality has different By-laws and our initial service is to investigate if the By-laws in your area will permit the project that you are planning.
When

… do we need a Building Permit?

This depends greatly on the size of your project. If the scope of work is minor and there is no additional floor area proposed, no structural walls effected, or no side facing window proposed, you may not need a permit. Otherwise, chances are, a Building Permit will be required. We can quickly determine if a permit is required with the initial site visit.
Where

… do we find a Quality Contractor?

This is a very important question. There are many different levels of good, quality contractors in the residential market. The key is to find the company that best suits your scope of work. Not all contractors take on all types of jobs. We have excellent working relationships with various contractors depending on the scope of work.

Of course it is always a good idea to speak with more than one contractor. It is also important that you have a good working relationship and connect personally with the contractor, as you will be working together for many months.
Why

… should we hire an Architect?

It is always a good idea to retain a design consultant that can represent you in a professional and courteous manner through every phase of the project as planning and building requirements are getting more complicated annually. The question I commonly get is, 'What is the difference between an Architect and a Designer'.

This is not a short answer but in summary, an Architect is a licensed professional and member of the Architectural Institute of British Columbia. Therefore, bound by a professional Code of Ethics and By-laws that make up the Architects Act of BC.

Architect's are formally trained starting with 5-8 years of post secondary education, a minimum 5 years of internship under the guidance of practicing professional, followed by a series of 10 exams – written and oral. Once qualified and registered, most Architects will secure and maintain, professional liability insurance. Finally, Architects are legally obligated to maintain a minimal level of Continuing Education that ensures they are current in the industry.

Conversely, a residential designer does not require any formal training or experience.
Further, recent changes to Municipal policies required that new construction and large-scale renovations required the services of a building envelope specialist. Architects are approved to provide this additional service; designers are not, causing potential additional cost to the project.

Having said that, there are some quality designers in the market that do exceptional work. It is ultimately up to the homeowner to determine what is most important to them. These days, fees for quality designers and Architects, for the same level of service are very similar. Final advice is to choose the person who you connect with in terms of style and personality. This is sometimes the most important financial decision you will make so take the time to interview more than one design consultant for your project.
How

… much does it cost?

Beside Zoning By-laws, the most restrictive element of your project will be the budget. It is a common error in the early stages of planning to underestimate the required cost of a project. A quick, early phone call can often determine if a pre-set budget can cover a desired scope of work. It really all depends of course on the size and quality of the project. Safe to say however, it is wise to inform the homeowner of probable costs as soon as possible.